Interactive: Top 11 Wedding Food Trends of 2011
11: Food as Art
With the growing popularity of shows like Top Chef presentation is everything this year!  Food isn't just for eating anymore! Look for it to be a part of the décor and feel of the wedding.  Creative and beautiful presentation will be key this year!  Here's a look at some of our food from a November wedding thanks to Matt Ramos Photography.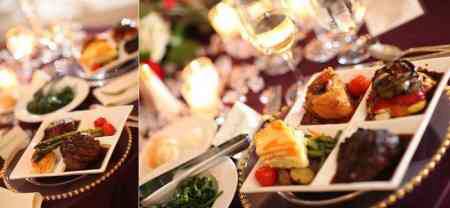 10: Portion Control
It's all about the snacks! Look for smaller portions of food, with heavy cocktail hours, most people won't want a heavy dinner on top of it all.  Look for light alternatives so as to not overstuff your guests!
9: Signature Cocktails go Retro
Incorporating fun and retro ideas can take these adult drinks back to their youth!  Keep an eye out for drinks like Yoo-hoo as mixers, adult punches, and even cool cocktail popsicles!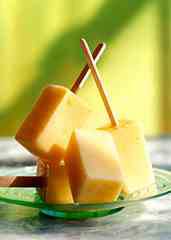 8: Interactive Food
Cocktail Hours are getting an update as performance stations are becoming hot.  Be it chefs rolling sushi, making guacamole, or even a make your own risotto bar, you can bet on chef attended stations making a big splash this year.
7: Move over Cupcakes!
Cupcakes are so 2009!  In its place come new, fun, bite sized desserts! Whoopie Pies, flavored creams sandwiched between delicious moist cookies are a perfect alternative to cake or cupcakes.  The big plus- you can make them in any flavor you want.  Fun combinations include pumpkin and maple, red velvet and cream cheese, and chocolate and mocha cream.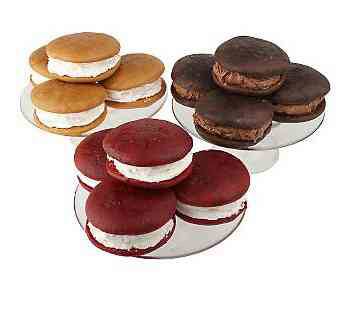 6: Pie
While were talking about desserts, we can't leave out the biggest dessert trend of the year, pie.  Instead of wedding cake, wide varieties of pie will be big; everything from sweet to savory to even mini pies.  Remember our post about Pie Pops?  Look for these this year!
5: Gluten Free and Vegans
Vegans and those with Gluten Free needs are increasing in astonishing numbers.  Just because they are Vegan or Gluten Free doesn't mean they should have to eat salad.  Look for options for Gluten Free and Vegan guests that are more appetizing than just vegetables.
4: Casual Foods
Casual Foods are very popular this year.  Think sliders, onion rings, and even fish and chips wrapped in newspaper.  Going for the carnival feel? Cotton Candy Machines, Hot Dog Carts, and Popcorn Machines with Gourmet Seasonings add a little whimsy to your event.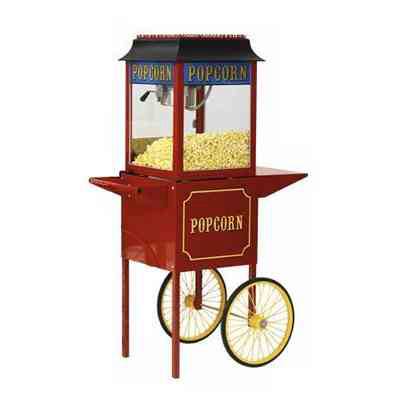 3: Informality
This year, many brides and grooms are opting for less formalities for their wedding reception and more party!  Station receptions offer variety and the cocktail party feel and will be extremely popular.  The best part about them?  Mix up your food offerings to your guests to accommodate multiple tastes.  The couple loves Asian food?  Throw in an Asian station to include sushi and dim sum without alienating any of your guests who are looking for the "meat and potatoes" they might find in a steakhouse station.
2: Late Night Nosh
Late Night Stations are becoming hugely popular.  Be it pizza or mini mac and cheese, a little extra food after drinking and dancing is a great idea!  You can do almost anything for late night, chips and guacamole, pizza, sliders and fries, the sky is the limit!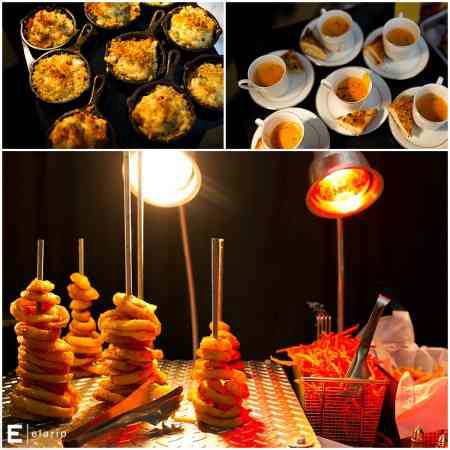 1: Food Trucks
Food Trucks are all the rage right now! Every city has them, every city loves them!  Food Trucks are the ultimate late night station, they pull up outside of your reception venue and your guests are treated to all kinds of specialties on their way out! As a huge food truck fan I am loving this trend!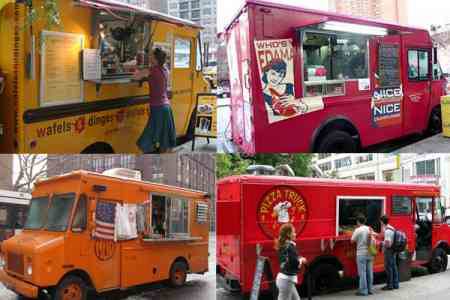 Will you incorporate any of these trends in your wedding?  Vote for your favorite below and tell us why in the comment box!