Ways To Do Winter: Centerpieces & Decor
The winter months are very romantic.  With the swirling snow, winter weddings are a magical wonderland.  Keeping with that feel, this new blog series, "Ways to do Winter" will hopefully help you winter brides get some ideas and inspiration.
Centerpieces make a huge impact on a reception location.  In the winter months,when nothing is in season, lots of flowers can be expensive, here are some alternatives to flowers that can create a romantic ambiance.
Crystal Trees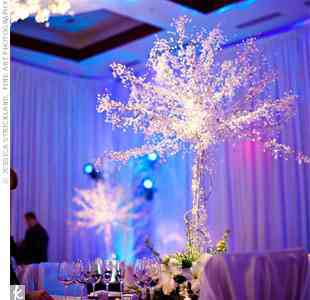 These crystal trees are gorgeous and make a statement! Consider alternating these and low flower arrangements on your tables to add some sparkle.  Also, if your ceremony and reception are in the same location, think about using these in your ceremony as a backdrop or at the front of your altar like one Hall of Springs couple did here.  Locally, these trees are available from Experience and Creative Design in Schenectady.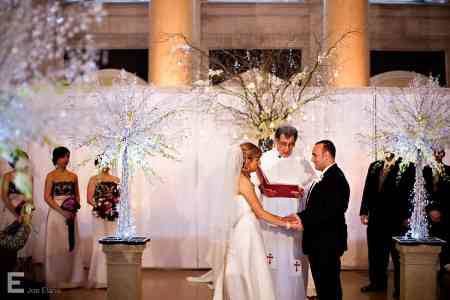 Faux Lampshades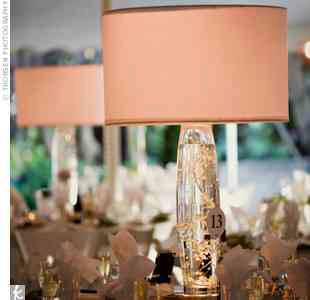 This is a fairly new trend, but it is so cute! Use vases with flowers in water to create a faux lamp.  This was done recently by Anthology Studios for a couple at Saratoga National Golf Club this fall; the reds were so dramatic and beautiful.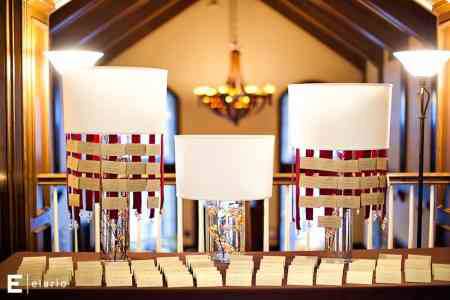 White Wooden Trees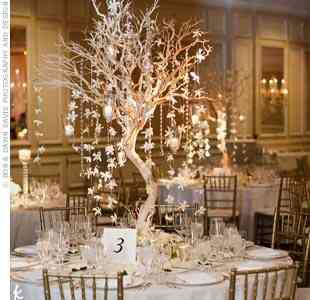 These are beautiful and have a softer look than the full crystal trees.  They give off the air of winter with beautiful flower and crystal accents.  A recent Hall of Springs bride had similar pieces that she made herself to flank her head table.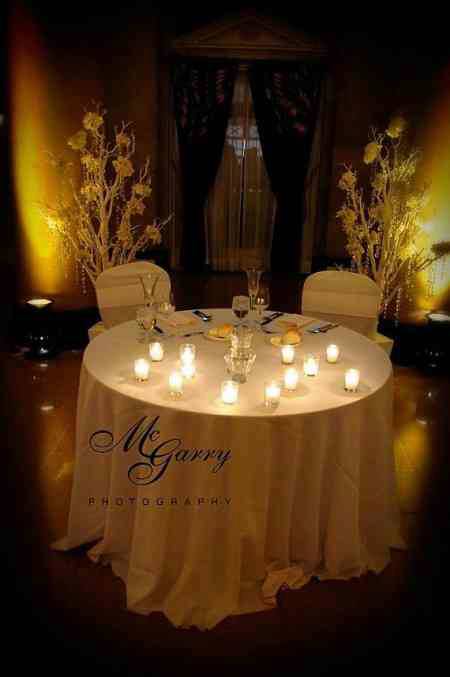 Crystal Candelabras
A recent New Year's Eve bride at The Hall of Springs used these beautiful candelabras on her tables.  With or without flowers, these shine in the room and make a dramatic statement.  Owned by Fine Affairs and originally debuted last summer at Mary Lou Whitney's Annual Gala, these candelabras are unbelievable, the way they catch the light in a room and sparkle captures the same magical feeling of fresh snow inside your reception hall.
Crystal Candle Holders
Keeping with the idea of crystals, I absolutely ADORE these crystal candle holders from Fleurtacious Designs.  Kris Ann Elario, owner at Fleurtacious Designs used these first for her own March wedding last year at the Canfield Casino and I have fallen in love with them ever since.  Backlit by candles these jewels simply sparkle in any room.
Thinking out of the box with your centerpieces and incorporating some of these ideas (maybe even on half of your tables) can really take your reception to the next level.  What a great "wow" factor each of these pieces have!  Other great ways to use these at your reception could be on your cake table, placecard table, or guestbook table.  The possibilities are endless!