Registries Made Easy!
I stumbled across this great find on The Knot, Gift Registry 360!
Powered by the Knot, Gift Registry 360 is a site where brides and grooms can compile their own registry from a number of stores.  Participating partners are Crate & Barrel, Target, Macy's, Williams-Sonoma, and JcPenney.  As friends and family make their purchases at the stores the registries will update both with the store and on Gift Registry 360.  Another great feature to this registry site is the "Add from Anywhere tool".  This button on your toolbar allows you to add any item to your list from any website.  It simply creates a pop-up, you confirm you want to add it, and voila, registered!
Other features to the site include a "Create your own style board".  Similar to an inspiration board for a wedding, the style board sets the tone for your registry.  Do the whole thing, or room by room.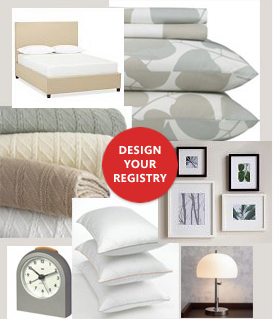 One of the coolest things about Gift Registry 360 is the iPhone application that accompanies it!  A free download in the iTunes Store, this application lets you scan any barcode and add it the item to your registry from anywhere you are!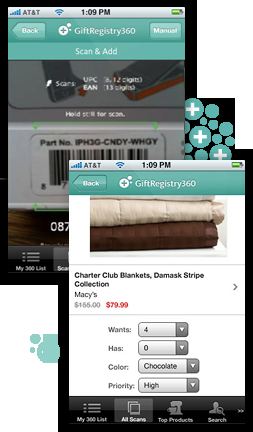 Happy Registering!