Fun Find: Crossword Puzzle Programs
Here's a very cute idea for your ceremony programs; a crossword puzzle where the clues are all about the two of you!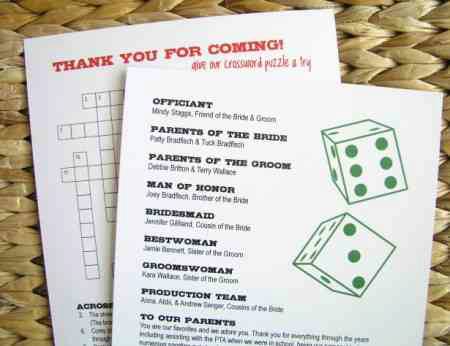 This is such a fun idea and gives any early arrivals something to do while they wait for the ceremony to start.  Also, some guests may hold on to this until cocktail hour.  This is a great way to encourage mingling between your guests and an ice breaker as they collaborate on the answers.
Who says puzzles have to be black and white?  Incorporate your wedding colors or your monogram as well.  Have something done to match your invitations or create your own!