Real Wedding Spotlight: Tiffany & Jonathan
Tiffany and Jonathan were married on October 24th, 2010 at The Canfield Casino in Saratoga Springs.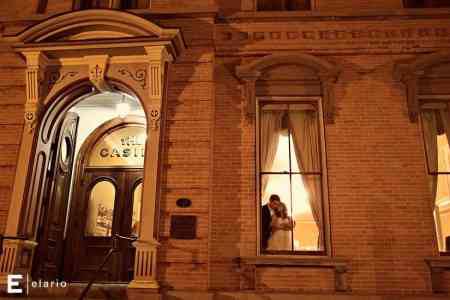 Joe and J.P. at Joe Elario Photography took some amazing images, check these out.
Tiffany and Jonathan had an adorable first look, she is so excited!
This is one of the most amazing Ketubah's I have ever seen, and Tiffany and Jonathan's reaction to the Rabbi making it official is very cute.
What a beautiful ceremony in the parlor of The Canfield Casino.
Back on the grounds to take advantage of the beautiful fall colors…
Surroundings Floral Studio created beautiful centerpieces, the ballroom was gorgeous!
NY Players really kept the dance floor full.  Tiffany and Jonathan really wowed their guests with their first dance, and were on the floor all night!
Congratulations Tiffany & Jonathan!