Real Wedding Spotlight: Julia & Matt
Julia and Matt were married at The Hall of Springs in Saratoga on June, 12th 2010.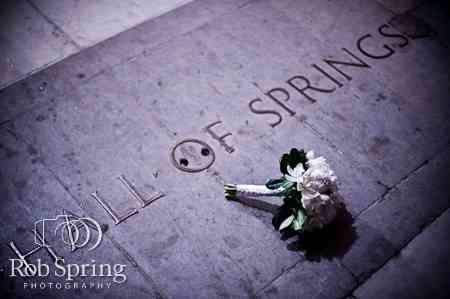 They did something a little different the night before.  Instead of a Rehearsal Dinner, the couple had a Rehearsal Dessert Reception at The Saratoga Automobile Museum! The menu featured Ice Cream Sundaes, Cupcakes, and Mini Cheesecake Martinis just to name a few.  Being a dessert lover myself, I think this is a great idea!
Now back to the wedding day! Rob Spring was on site to take all of these marvelous photos.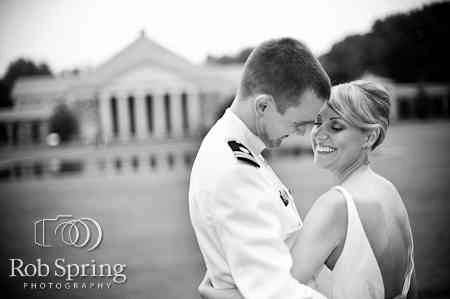 They couldn't have asked for better weather, and they were both all smiles all day long.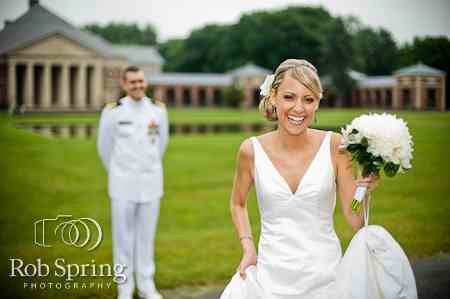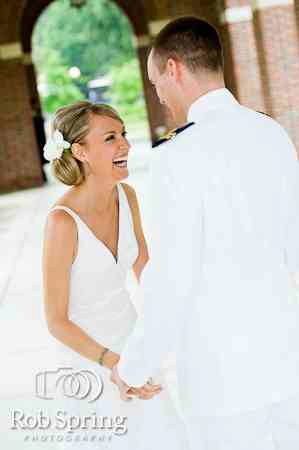 After a ceremony inside the Hall of Springs, the couple were introduced with a sword salute.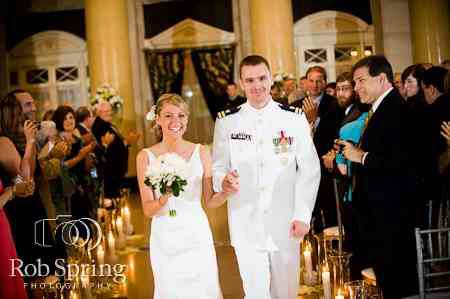 Remember this post about military weddings? The passage of the Arch of Sabers is meant to secure the couple's safe transition into their new life together.  Here is a look at Julia and Matt's.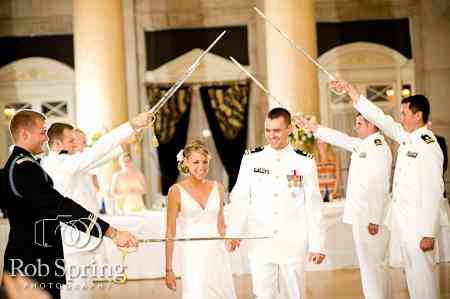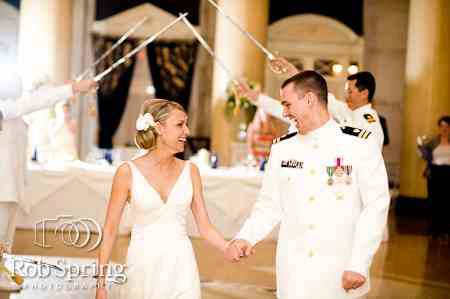 Posie Peddler did a great job on the flowers, napkins from Tableclothes for Granted and Blue Saratoga Water Bottles as a favor make the tables look stunning!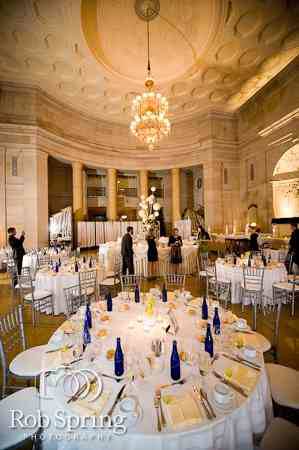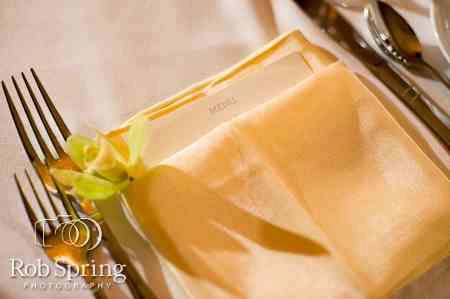 City Rhythm did a spectacular job as always on the music, here are some great shots from their first dance.
The cake came from Glen Sanders Mansion Bakery.  These dessert lovers picked layers of sponge cake with vanilla butter cream and sponge cake with raspberry preserves.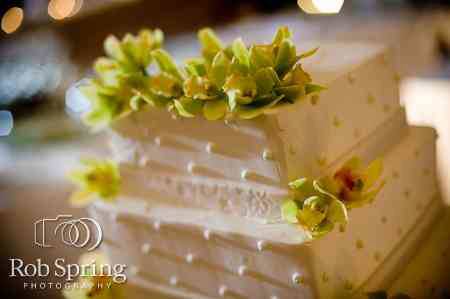 They even cut the cake with a saber, as per military tradition!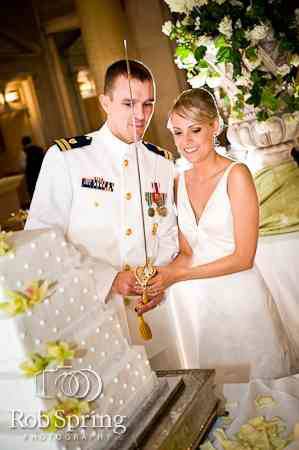 Congratulations Julia and Matt!