More Wedding Apps…
So I just got an iPad, and I'm obsessed.  I came across this great application to help all you brides out there who need answers instantly!  Remember this post about apps? In addition to wedding planning guides and great games (I'm totally addicted to Wedding Dash, by the way) The Knot has just come out with their own 911 Wedding App.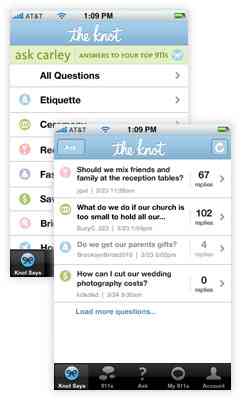 Here you can post your questions and get feedback, give answers to other brides looking for guidance, as well as scroll through hundreds of Q & A's.   It is only available for the iPhone and iPod Touch,  so sorry Blackberry users!  Check it out now in the iTunes store!
Also, if you're still looking for that perfect dress, The Knot has made a Wedding Dress application! With this application you can view thousands of dresses, search by style, body type, shape, price,  and designer.  You can also see if they are available in your area and where.  On top of that there are glossaries and tips to help you find that dream dress!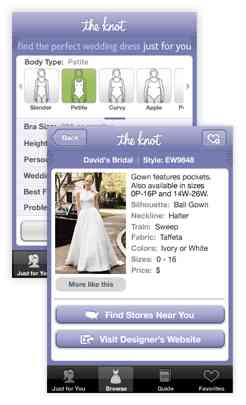 Another reason to drop that Blackberry…this one is also only available for the iPhone and iPod Touch.  But the good news is, they are both free!  Head to iTunes to get the scoop!