Why Walk When You Can Strut?!
I happened to be in NYC during fashion week this year and caught a glimpse of the excitement and glamor as Dave and I literally (and accidentally) walked right into a gaggle of models, famous people we didn't know in ridiculous outfits and paparazzi following a show at the New York Public Library in Bryant Park.  This was pretty exciting stuff for us rarely having the pesky problem of paparazzi here in Saratoga! 🙂  Well our little  run in with the runway got me pumped for the new bridal fashions for Spring/Summer AND (bonus!) I got to catch some of the latest trends at the City Center this past Sunday during their annual Bridal Expo and Fashion Show.
There were a ton of flirty, fun & colorful bridesmaids dresses that I loved!  It was all about color and sparkle for the bridesmaids.  One of my favorites from Danielle's Bridal Boutique was this gem from Bill Levkoff: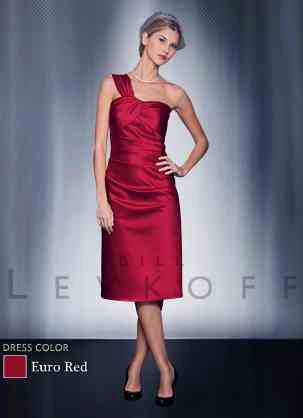 I loved the way it was styled at the show-the model wore her hair up with a big white flower off to the side.  It looked spectacular and really popped against the red!
There were a couple of trends for the bride showcased by Lily Saratoga-one of which was the adorable retro look like this dress from Rinella de Fina called "Jessica":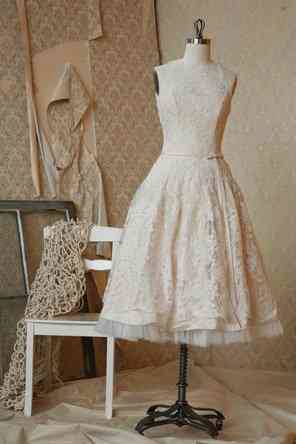 It was paired with a pair of cute red heels at the show and a chapel length veil-fabulous.
Another great trend…pockets!!!  Hidden in the folds of the fabric you would never even know they were there on this "Maeve" design by Vineyard Collection: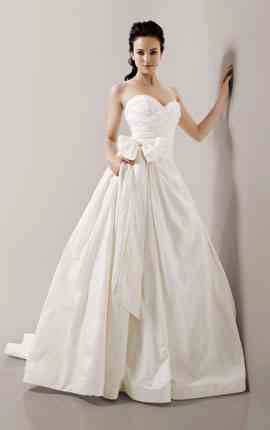 The always amazing Jim Hjelm was respresented by Lily Bridal with design #8958-a breath taking slim fitting v-neck with delicate alecon lace with a lush mocha silk taffeta sash. Looking at my notes from the show I had just written "Yum" in the margin!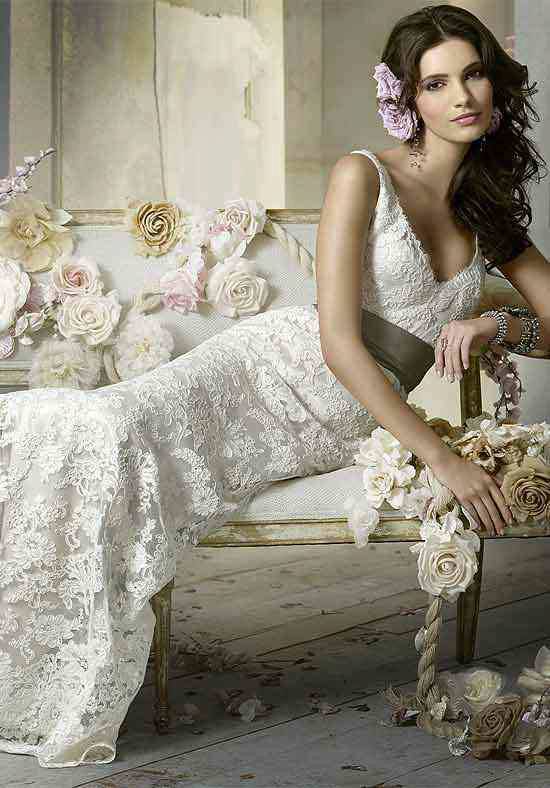 You can check out more of the latest trends in bridal fashion here as theknot.com explores the top 10 trends for 2010!  So read up and turn that aisle into your very own catwalk!  Enjoy!