Real Wedding Spotlight: Tara & Anthony
Tara and Anthony tied the knot at the Hall of Springs on Saturday, May 9th.  The photographs were taken by Pachter Photography.
The weather was iffy that morning but the sun came out just in time for a gorgeous ceremony on the lawn!  Once inside for cocktail hour the rain began however it did leave behind a gorgeous rainbow just for Tara and Anthony!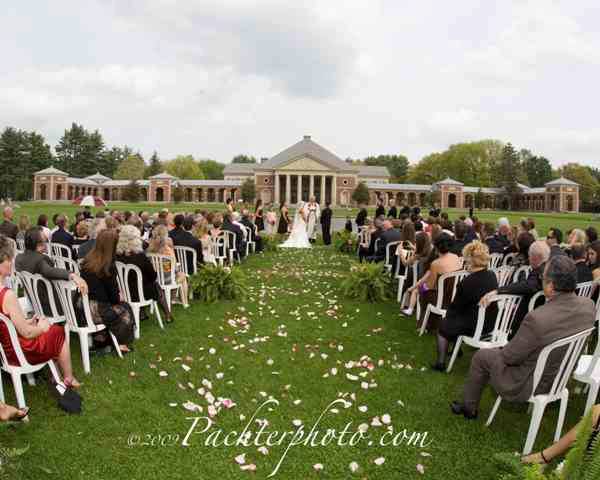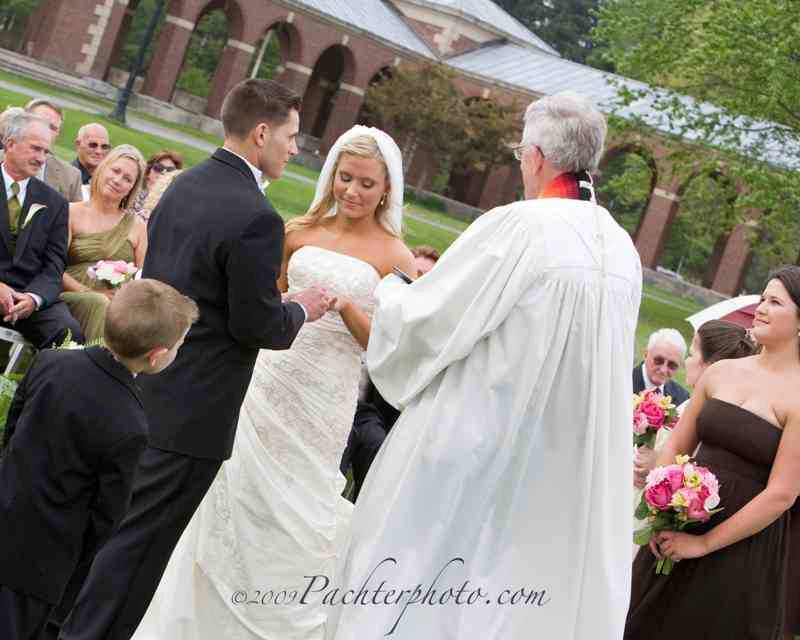 For cocktail hour the guests enjoyed a carving station with loin of pork paired with an apple cider glaze as well as a seafood raw bar with shrimp, calamari, crabcakes, and yellow fin tuna tartar.  Butler passed hors d'oeuvres included sesame crusted Thai chicken skewers, artichoke Parmesan cakes, shrimp wellington, braised short rib herb dumplings, grilled lamb chops with mint pesto, and clams casino.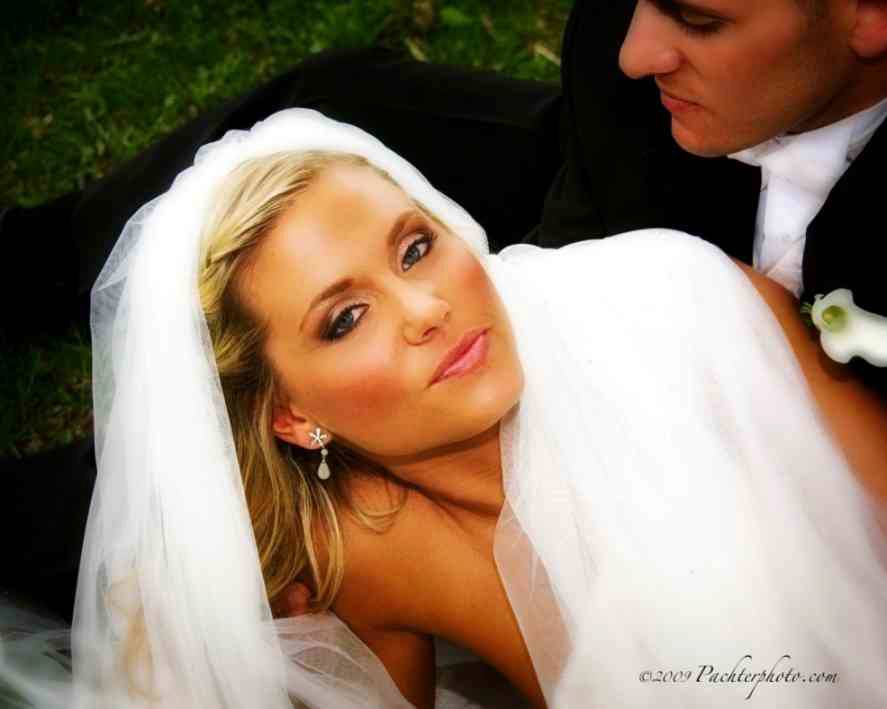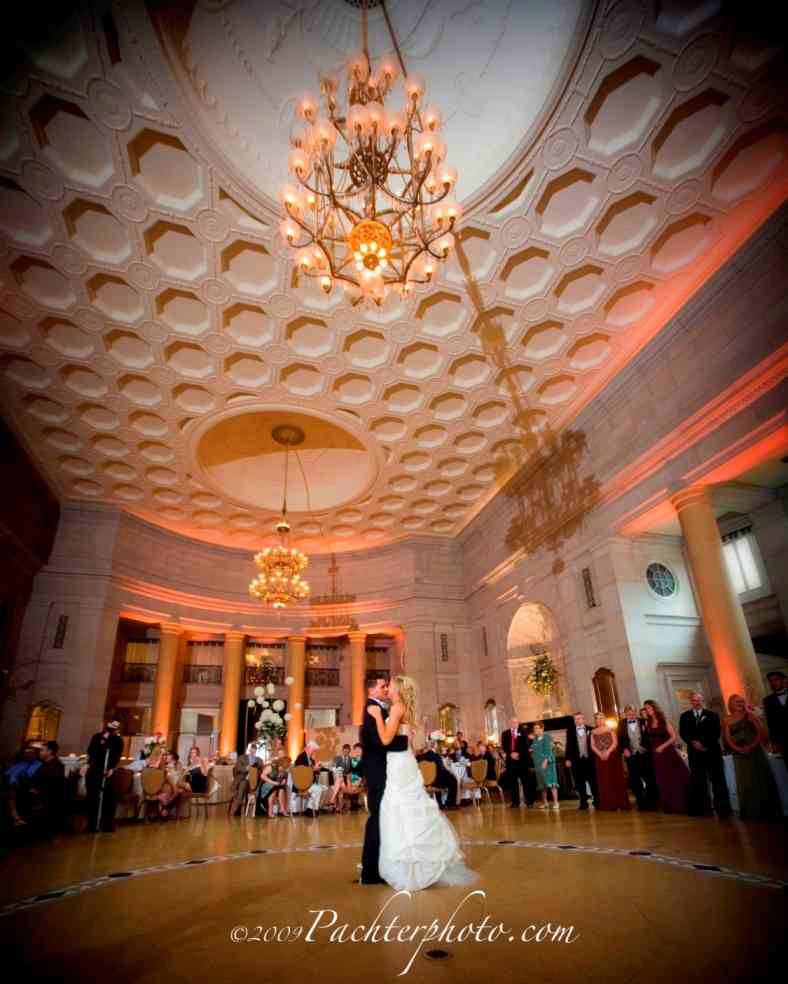 After the first dance, the new couple and their guests enjoyed a delicious sit down dinner which began with their appetizer course of black truffle and cream raviolini, with butter poached lobster and saffron aioli.  A beefsteak tomato  salad was next with marinated brocconcini, olive and romaine, aged balsamic syrup, herbed oil drizzle, and grilled rustic bread.  Guests had their choice of three entrees which and selected from the following: the chilean sea bass with shiitake mushrooms, white bean and thyme ragout, pan flashed spinach, truffle oil and prosciutto crisps,   or the black angus porterhouse steak with herbed butter,  creamed spinach,  buttermilk whipped yukon potatoes,  butter tossed baby carrots,  and asparagus or the  Butternut squash ravioli with sage beurre blanc and shaved manchengo.  Delish!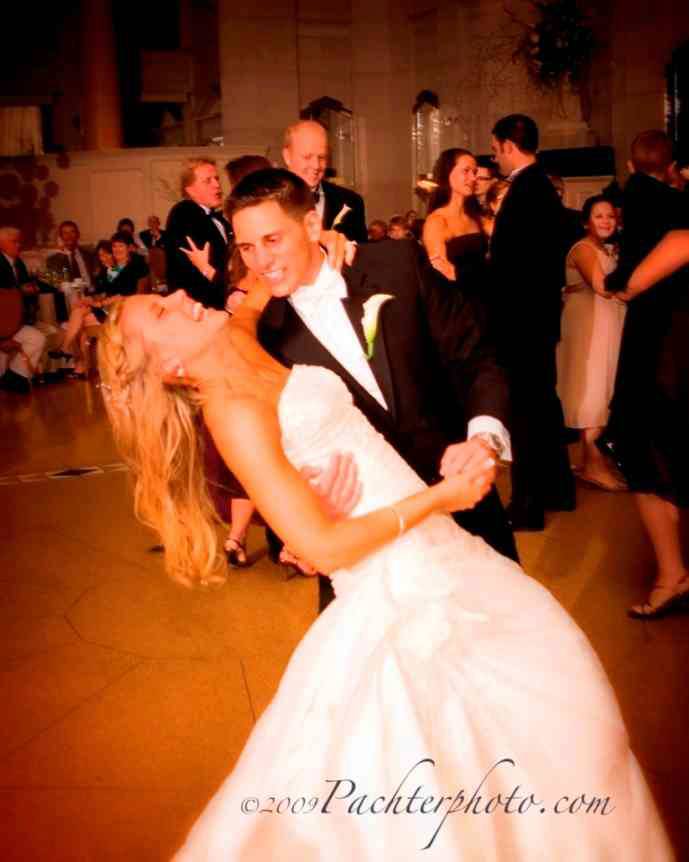 Sunflowers did the floral design at HOS and the fabulous band, City Rhythm kept the party going all night!  Guests enjoyed an amazing dessert spread which included a lavish Viennese presentation full of cakes, pies, fruit, chocolate mousse, chocolate covered strawberries, and a chocolate fondue station with dipping treats.  A bananas and raspberry foster station was another sweet treat that the guests enjoyed along with the delicious wedding cake for dessert.
A sweet memory station awaited guests as they left for the evening with  coffee, hot cocoa and home baked warm-out-of-the-oven chocolate chip cookies, all to go!
Congratulations Tara & Anthony!!