Real Wedding Spotlight: Sarah & Dave
A confession from yours truly: I do in fact watch hours of WE television and the many shows that cater to us ladies in the throws of wedding planning. Much more so when I was in the beginning stages of planning and less towards the end…I found as we moved closer to the Big Day I would go to bed after watching 3 hours of Bridezillas and wake up in a cold sweat with nightmares about the dj not showing up, the catering company arriving without any food and would end my horrible dream asleep on an elevator floor only to wake up and find myself still in my dress and veil the day after the wedding having missed the entire event!
What my fiance (now husband) Dave had to keep reminding me of was that these things that we are seeing on TV are not the norm. What we see on Platinum Weddings, Bridezillas and the like represent the extremes in life simply because this is what is "entertaining" to watch. So to start of my Real Weddings Spotlight I will share our real wedding with you all. All of the photos you see came from our amazing photographer Natasha Staszak.
Getting Gorgeous Myself and the bridal party spent a relaxing morning at Shear Ego Salon in Pittsford getting our hair and make up done. Word of advice: I would only suggest doing your own make up and hair if you are a professional! Professionals know what looks good on camera and they have the products and tools to give you a flawless complexion and make up that lasts all day and night. Knowing that I had a team of people there to take care of this part of the day allowed me to relax as much as possible. We were able to eat a little something (please don't forget to do that) and chat about the rehearsal the night before as well as the exciting day ahead.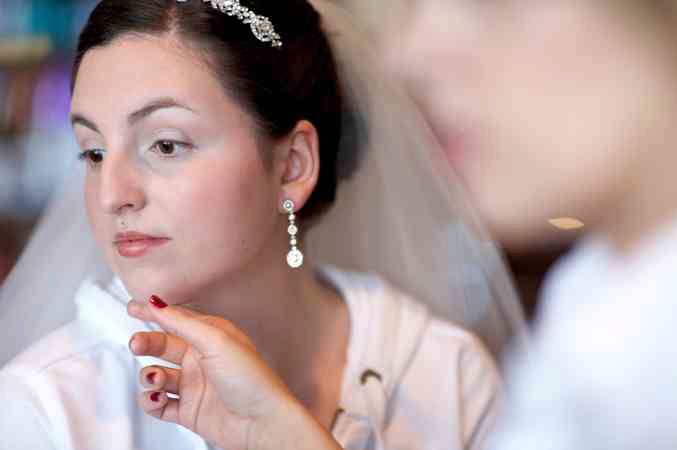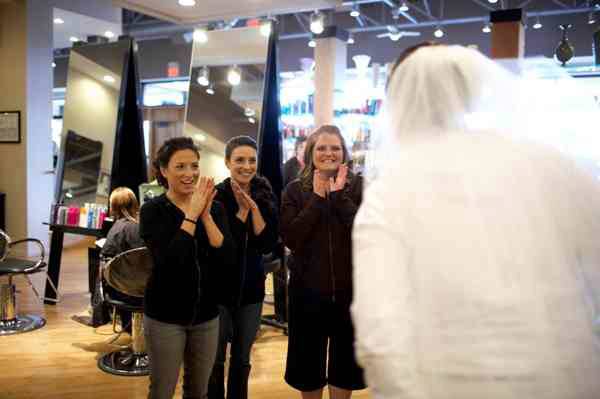 The Ceremony We started the festivities off with our ceremony at Saint Michael's Catholic Church.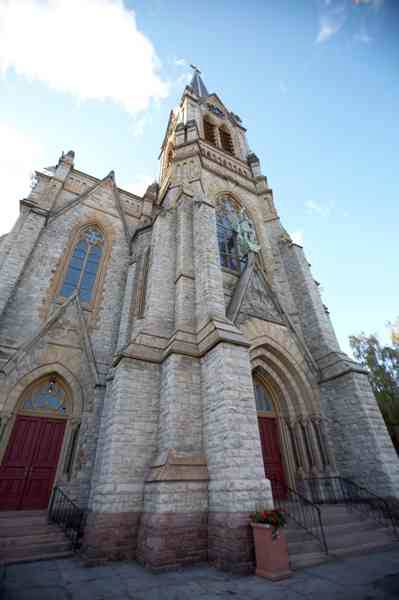 I am really glad about three things in particular that we decided to do at the ceremony. The first was having one of my college friends act as the ceremony coordinator. Let's face it-no matter how organized you are you can't be the one the day of your wedding to cue the musicians, get the guys in place, line up the parents and send the flower girl down the aisle. Assign one of your friends to do it and relax!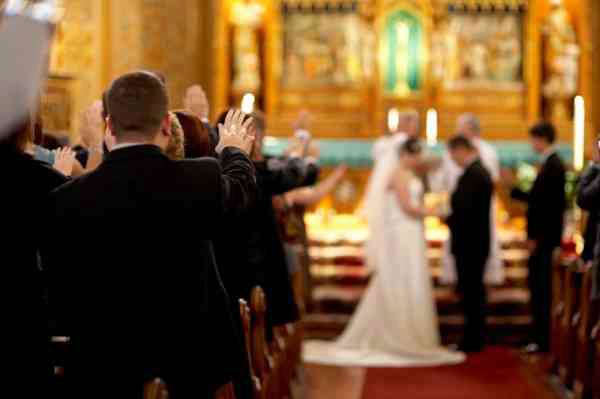 The second thing I was really pleased about was our ceremony musicians. Music is important to me and has always been a big part of my life. I have always dreamed of a full string quartet,piano player, vocalists, etc. I used Eastman School of Music as my source and simply posted a request on their college gig board for musicians. I was able to get just what I always dreamed of and people are still talking about how beautiful the music was. Caution: Always hire college students or non professionals at your own risk! I took all of the necessary steps to protect myself with contracts, detailed lists and information however you cannot always guarantee a professional outcome. Eastman has a really special place in my heart and I felt comfortable with my decision however this route is not for everyone.
Lastly, I was over the moon about our priest, Father Ken Paulli, OFM from Siena College. Dave and I had met at Siena and Fr. Paulli was one of Dave's professors. He was able to make the trip out to Rochester to do the ceremony and really made the day that much more special.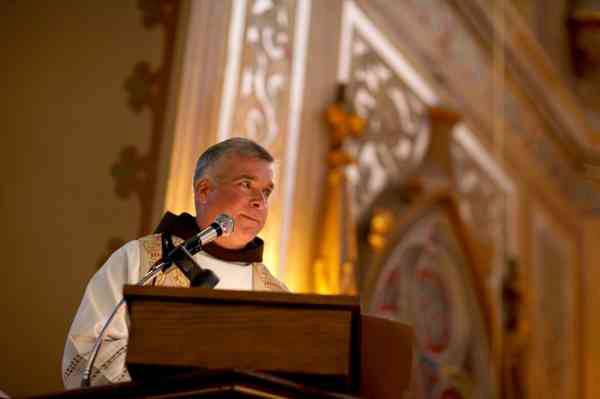 The Party Our reception took place at the somewhat nontraditional location of the Rochester Museum and Science Center. I would like to be able say that it had always been my dream to have my wedding at such an interesting and unique venue but I actually happened upon it on accident while searching for locations in the Rochester area. It was a wonderful find and proved to be a really fun and exciting space for us and our guests!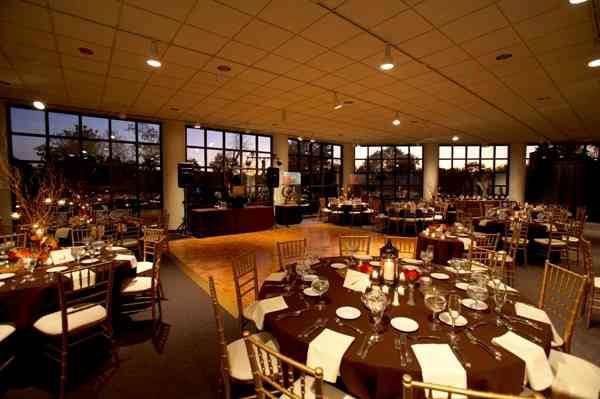 Planning Tip: Don't miss out! I had worked so hard on planning the day that I vowed not to miss a single minute of the good stuff! We worked with our photographer on a timeline and discussed some of the photos that we were hoping to get after the ceremony- and then we just made it happen.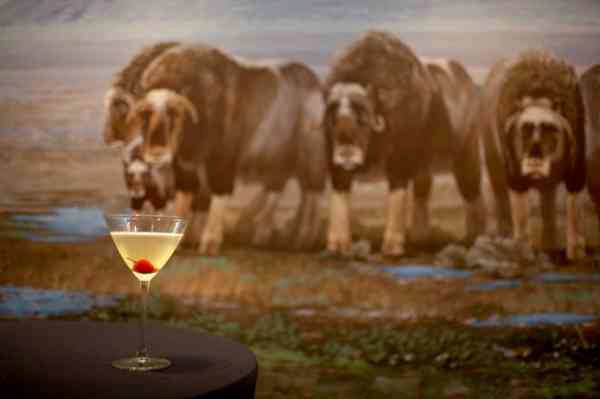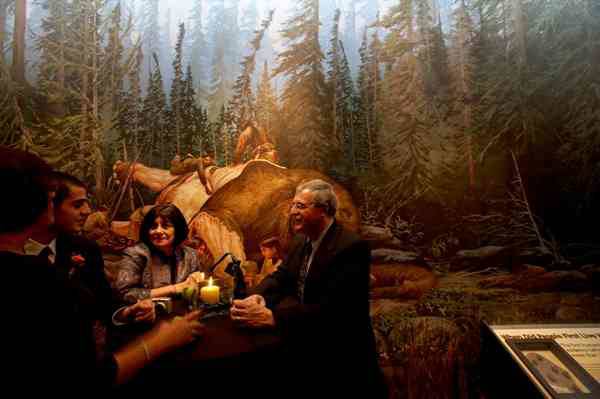 Our cocktail hour consisted of a specialty apple bar that offered everything from apple cider to appletinis, butler passed selections and a stationary display with pastas, cheeses, veggies and fruits for our guests.
Cocktail Hour Tip: Tie in items that reflect your personal tastes! Dave and I tied in our love for anything buffalo style with an "upscale" version of buffalo chicken served on an asian spoon with a swirl of bleu cheese and a chive garnish.
For our reception we opted for a sit down dinner with a salad and main course; simple yet effective. We started everything off with our first dance, toasts and the blessing then moved into dinner service. To get everyone's attention after dinner our DJ, Turner Music Productions, played a newlywed game with Dave and I and then we did our parent dances. After that it was dancing and fun for the rest of the night!
Details With a little thought and planning you can incorporate personal touches that are special to you, your husband and your families that everyone will enjoy and appreciate! Our cake was from Dianne at Holy Cannoli Sweet Shoppe, LLC out of Fairport, NY. The swirl design was the first element of the wedding that I selected and carried throughout the entire event. It was used on our invitations, ceremony programs and on accent pieces at the reception. Instead of a traditional cake topper we opted to use a mix of milk and dark chocolate truffles from Lindt. The cake itself was chocolate with chocolate ganache…who says you have to have a white cake?!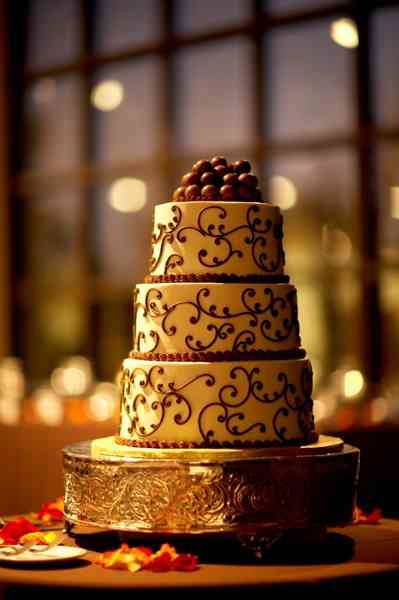 We love our sweets so we had Dianne make cannolis and tuxedo strawberries for our dessert station which were delicious!
The flowers were arranged through Stacy Kellogg at Stacy K Floral. She provided the bouquets, all of the personal flowers as well as the curly willow centerpieces for the tables. We did a mixture of high & low centerpieces. The low centerpieces were lanterns that had the beautiful swirl design that I was carrying through the whole day accented with small floral arrangements in votive size containers.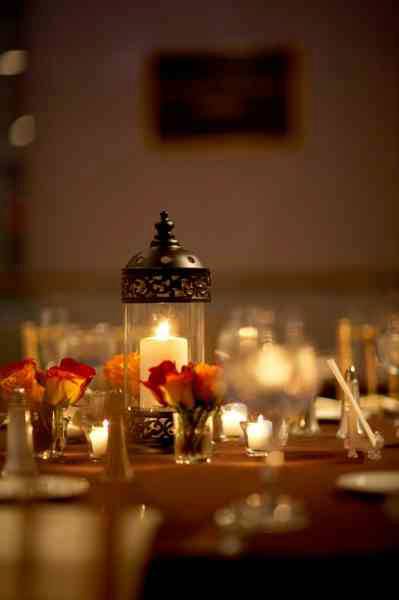 I ordered loose roses from Wegmans and put together the small floral arrangements for each table with the help of my MOH, mom and grandmother. We tied in the circus roses and orange uniques that we used in our bouquets into the small arrangements.
Dave's bout contained a single calla and a frog pin that I had purchased for him. He works as an environmental scientist and planner & it was a fun way to incorporate his love of nature!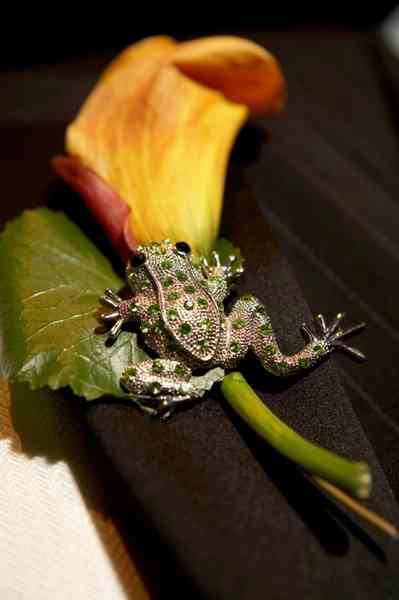 My flowers contained roses & callas-which matched Dave's flower & made it something that was unique to our two arrangements!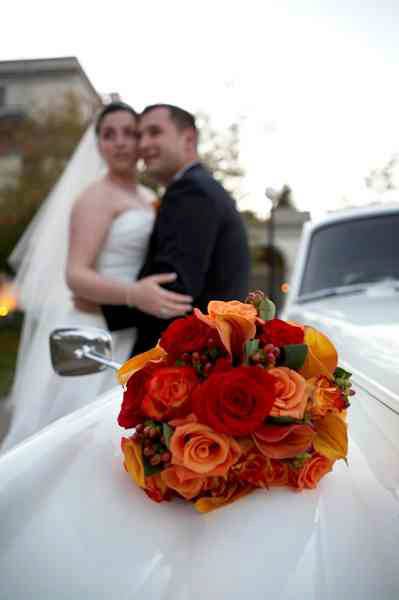 My gorgeous dress, veil & sparkly head band all came from Angela's Bridal in Albany.  The ladies there were fabulous and I always had a blast when I went in!  All of the lovely bridesmaid dresses came from Angela's as well.  Seeing as all of my girls were from out of town they did a great job of accommodating us for fittings and pick ups.
I added a little Red Sox flair to the day since my husband is mildly obsessed with the Sox.  His wedding day gift was a set of Sox cufflinks and I even caved and got a Red Sox garter set…I am the best wife ever!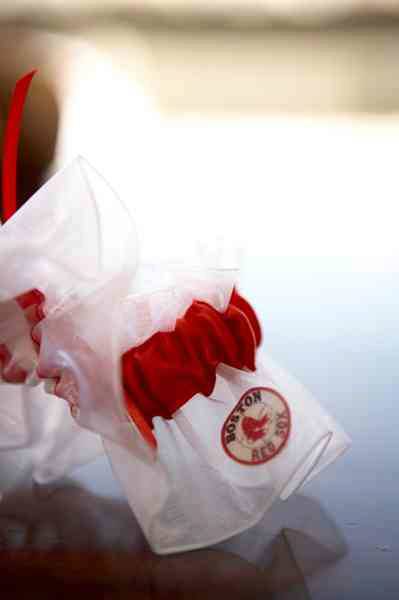 It can be difficult to get everything locally when you are trying to plan an event on a large scale but with a little thought you can find simple ways to use local vendors for a sweet & personal touch!  We used the local Apple Shed to purchase the favors of fresh apple cider and yummy cider doughnuts!  They were also our source for the green apples we used for our place cards.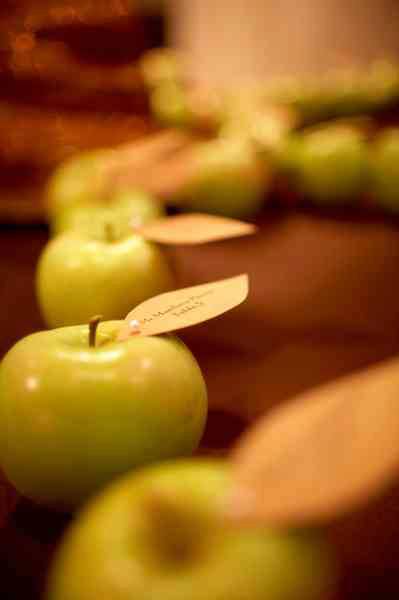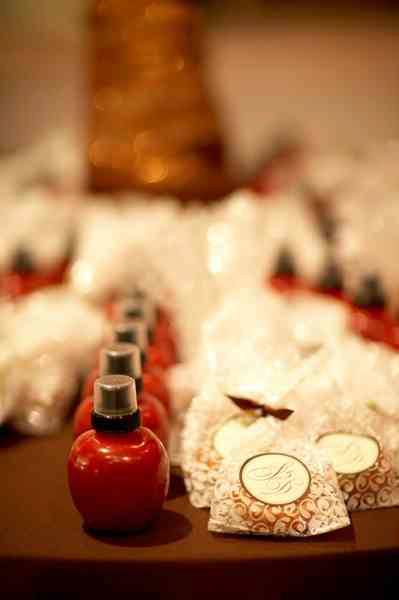 When Dave and I reminisce about our wedding the little details mentioned above rarely come up. The spotlight that day was truly on our love for each other and sharing that with our family and friends. So just remember if you are getting stressed out over the little touches the most touching part of the wedding is the love that you share as a couple. At the end of the day nothing else really matters!